I-10 International will rise on a 77-acre site in Tucson, Arizona.
LPC Desert Westthe southwestern division of Lincoln Property Co.acquired a 77-acre site for I-10 International, a 1 million square foot industrial development in Tucson, Arizona.
Diamond Ventures sold the plot of land for future ownership. The $260 million project will be built in two phases. Construction is expected to begin this quarter with completion expected in the second quarter of 2023.
I-10 International will consist of four Class A warehouse and distribution center buildings. The first phase of the development will consist of three buildings of 192,600 square feet, 176,000 square feet and 142,000 square feet. The second phase will include a 476,000 square foot transshipment facility. The buildings will feature 32-36 foot clear heights, 14 foot glazed entrances, an R-38 insulated roof deck system, as well as touchless technology and outdoor seating and lounging areas.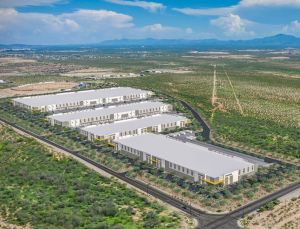 Partner Keri Lazarus Silvyn, Esq. of Lazarus and Silvyn, PC acted as legal counsel in connection with the transaction. Butler Design Group and Ware Malcomb will be the architects, while Rick Engineering will hold the position of civil engineer.
Located on the southeast corner of Alvernon Way and Los Reales Road, in a free zone, the industrial development will be less than 2.5 miles from Interstate 10 and less than 2 miles from the international airport from Tucson.
Last month, LPC West announced the development of Luke Field, a $515 million, 2.3 million square foot megaproject in Glendale, Arizona. The company will inaugurate the industrial complex at the end of this year, with delivery expected in 2024.